GRAAUW is growing and active! Please take a look at all the upcoming events and opportunities.  Even more info in the bi-monthly Newsletters.
---
Your vote is important in EVERY election, not just every 4 years. Make your voice heard.  Make sure you know where to vote this November! Learn more about re-districting and important dates here.
See Voter Guides from AAUW Virginia here.
We know that when women vote, they change the conversation.  Get out YOUR vote!
---
Thursday July 27, 2023  is Black Women's Equal Pay Day, when we mark the disproportionate impact of the gender pay gap on Black women in the United States.
Black women in the workforce are only paid 64 cents for every dollar earned by white, non-Hispanic men (when comparing full-time, year-round workers, it's only slightly more at 67 cents). The compounding injustices of sexism and racism widen and reinforce this persistent pay gap. At the current rate, Black women will not see equal pay with white men for over a century. That is another century of inequities and crises like the COVID-19 pandemic, where Black women have less economic security to sustain themselves. Another 100 years of inequality and injustice.
Urge members of Congress to do their part by supporting the Paycheck Fairness Act today!
---
We enjoyed the end of year picnic at Forest Hill Park on Saturday June 10th.
A time to gather in fellowship, celebrate our accomplishments, and consider how we can do even better in the coming year!  If you would like to order a box lunch to have at the picnic, please select from the choices listed here by JUNE 1 and pay Lisa Scott either through Venmo, PayPal, or with cash or check at the picnic.
---
The GRAAUW Board met in December to make plans for the new year in response to the ideas/preferences expressed in the recent survey of our membership. We have changed to a program format which alternates an information session or lecture with a service activity related to the same topic.
---
An update from our April meeting: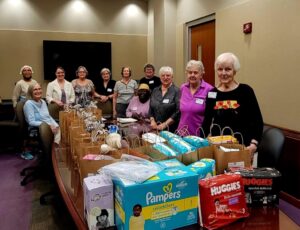 We met at the Tuckahoe Library on Saturday April 15, 2023 to do a service project supporting the VCU Heartbeats program. We had learned about the program at our September meeting, thanks to Leann Ragland's presentation. For more information about items most needed by the clients of the VCU Heartbeats program, please see the March – April newsletter.
---
---
AAUW seeks to promote inclusion and awareness for all members to create an equitable, sustainable and inclusive membership reflective of today's world.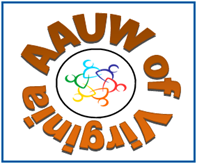 See more resources about diversity, inclusion, equity, and belonging on the AAUW Virginia website.
---
Get Paid What You're Worth
AAUW wants to help job applicants, including new graduates, feel confident about entering the job market. Encourage your friends to sign up for Work Smart Online. Negotiate a better salary.
Learn More about Work Smart Online 1 Hour Class
---
AAUW Diversity Statement:
In principle and in practice, AAUW values and seeks an inclusive membership, workforce, leadership team and board of directors. There shall be no barriers to full participation in this organization on the basis of age, disability, ethnicity, gender, gender identity, geographical location, national origin, race, religious beliefs, sexual orientation or socioeconomic status.