May 2018
Congratulations!
to our newly elected GRAAUW Board officers
Co-presidents Dulce Lawrence and Jackie Johnson

Upcoming Events:
EVENT:
Annual Banquet – Awards Ceremony           
DATE/TIME:
 Wednesday, May 9, 2018     6:00 p.m – 8:30 p.m

LOCATION:
Meadowbrook Country Club 
3700 Cogbill Road, Chesterfield, VA 23113  Map

PROGRAM:

Annual Banquet & Awards

SPEAKER:

Dr. Debra Rodman,Virginia General Assembly Delegate

RSVP

Georgiana Ball at balloeg@gmail.com

Tickets

 Purchase Banquet Tickets online or contact  Jane Newell  
---
2018 AAUW of Virginia CONFERENCE April 20-22
A huge success!



In the News!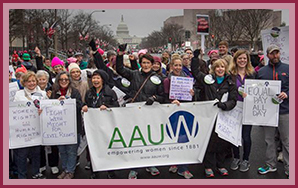 ADVOCACY
First We March, Then We Take Action
Hundreds of thousands of people gathered for the 2018 Women's Marches across the country and the globe. Now it's time to take action for equity.READ MORE »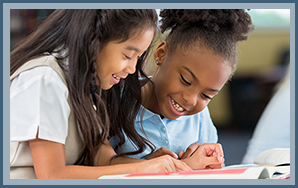 Make Title IX a Priority in 2018
Do you know who your local Title IX coordinators are? Find out how invaluable these positions are at local schools and how you can help them. READ MORE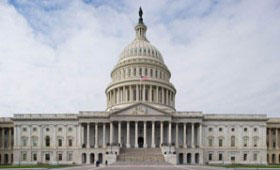 Urge Your Representatives to Oppose H.R. 4508

The House of Representatives has proposed a reauthorization of the Higher Education Act that would make college more expensive, more hostile, and ultimately further out of reach for many. 
READ MORE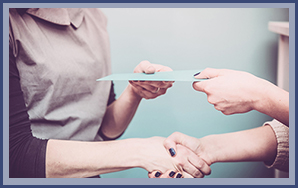 NCCWSL
How to Get the Perfect Letter of Recommendation
Get a taste for some of the skill building that awaits you at the National Conference for College Women Student Leaders.
READ MORE »
---
 And please visit our Greater Richmond AAUW  FACEBOOK page !
---
VOTING 2018

AND  if you haven't yet registered to vote in your local, state and national elections, you may do so here:
---
---
AAUW empowers all women and girls
to reach their highest potential
through advocacy, education, philanthropy, and research.