April 2018
Congratulations!
to our newly elected GRAAUW Board officers
Co-presidents Dulce Lawrence and Jacquie Johnson

Announcement:
      The Virginia General Assembly started up on January 10th , so we will be very busy attending the Roundtable every Wednesday and then contacting various legislative members and or their staff. The first Roundtable  this year was held on 1/17/2018. Calendar of Roundtable events.
       Of particular attention this year are ERA ratification, Equal Pay and redistricting.

Upcoming Events:
EVENT:
April 2018 GR-AAUW Branch Meeting
DATE/TIME:
 Tuesday, April 10, 2018     7:30 p.m

LOCATION:
St. Matthias Episcopal Church
11300 W Huguenot Road, Midlothian, VA 23113  Map

PROGRAM:

"Art for Everyone: Engaging the Community in the Creative Process"

SPEAKER:

Stefanie Fedor, Executive Director, Visual Arts Center

RSVP

Georgiana Ball at balloeg@gmail.com
---
EVENT:
Cocktails and Convos
DATE/TIME:
Wednesday, April 23, 2018 6:00 p.m – 8:30 p.m.

LOCATION:
Southern Railway Tap Website Map
100 S 14th St, Richmond, VA 23219

PROGRAM:
A Greater Richmond AAUW — A Social Networking Event Please join fellow members and any interested non-members for

a social evening.

No program, just a casual time to get to know members better or to meet prospective members.

Please reach out and invite those who are interested in joining our branch

!

RSVP

Please RSVP by April 19 for table headcount to Georgiana Ball
Announcing
2018 AAUW of Virginia CONFERENCE!!
April 20-22

In the News!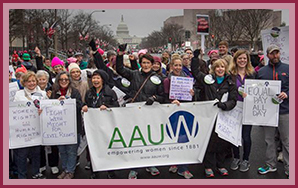 ADVOCACY
First We March, Then We Take Action
Hundreds of thousands of people gathered for the 2018 Women's Marches across the country and the globe. Now it's time to take action for equity.READ MORE »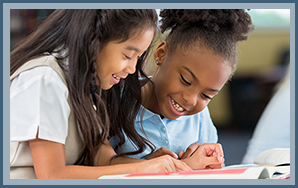 Make Title IX a Priority in 2018
Do you know who your local Title IX coordinators are? Find out how invaluable these positions are at local schools and how you can help them. READ MORE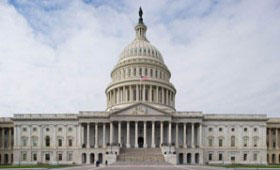 Urge Your Representatives to Oppose H.R. 4508

The House of Representatives has proposed a reauthorization of the Higher Education Act that would make college more expensive, more hostile, and ultimately further out of reach for many. 
READ MORE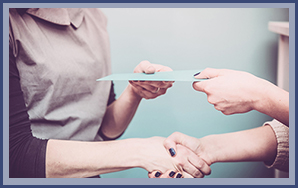 NCCWSL
How to Get the Perfect Letter of Recommendation
Get a taste for some of the skill building that awaits you at the National Conference for College Women Student Leaders.
READ MORE »
---
 And please visit our Greater Richmond AAUW  FACEBOOK page !
---
VOTING 2018

AND  if you haven't yet registered to vote in your local, state and national elections, you may do so here:
---
---
AAUW empowers all women and girls
to reach their highest potential
through advocacy, education, philanthropy, and research.